Experiencing dry eye on occasion can be normal. However chronic symptoms of dry eye should be addressed. If your eyes feel tired, uncomfortable, or blurry after focused use this may be a sign of chronic dry eye. Other signs of chronic dry eye disease include the need to rub your eyes frequently, or relying on over-the-counter eye drops to get you through the day.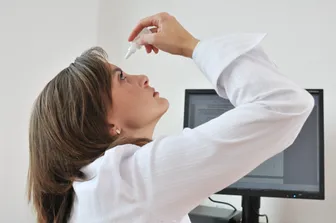 Dry eye is an inflammatory condition that affects the surface of the eye and is caused by dysfunction of the tear film. It affects millions of people, with rates rising every year. Untreated, chronic dry eye becomes increasingly uncomfortable adversely affecting your quality of life.
As a dry eye center of excellence, Seeta Eye understands the negative impact dryness can have on your daily life. That is why our doctors are outfitted with a variety of treatment options to help manage your dry eye symptoms.